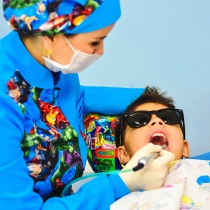 Cornerstone Kids Dental provides pediatric dentistry. It is the specialty of dentistry that focuses on the oral health of young people. After completing a four-year dental school curriculum, two to three additional years of rigorous training are required to become a pediatric dentist! This specialized program of study and hands-on experience prepares pediatric dentists to meet the needs of infants, children and adolescents, including persons with special health care needs.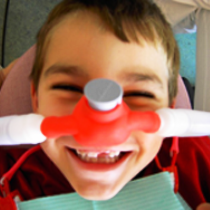 Sedation is a technique to guide a child's behavior during dental treatment. Medications are used to help increase cooperation and to reduce anxiety or discomfort associated with dental procedures. Sedative medications cause most children to become relaxed and drowsy. Unlike general anesthesia, sedation is not intended to make a patient unconscious or unresponsive.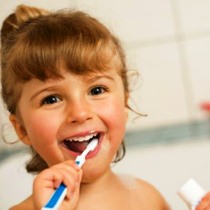 Pleasant visits to Cornerstone Kids Dental office promote the establishment of trust and confidence in your child that will last a lifetime. Our goal, along with our staff, is to help all children feel good about visiting the dentist and teach them how to care for their teeth. From our special office designs to our communication style, our main concern is what is best for your child.
Our Location - 17059 Stuebner Airline Rd, Spring, TX 77379
Preventative dentistry means a healthy smile for your child. Children with healthy mouths chew more easily and gain more nutrients...
THE BEST DENTIST OFFICE I'VE EVER TAKEN MY KIDS TO. VERY AND HIGHLY RECOMMENDED.

"Love them! They are awesome with my kids and my kids love them! I don't know why others complained about this place cause I've never experienced any billing issues or rudeness but my saying is you get what you give! The staff is always smiling when I walk in no...

"Dr. Trevino and her team are so friendly and personal. They always remember their clients and inquire about the well being of family. A very family friendly oriented environment. All the staff members are kid friendly and know how to establish rapport first-rate. Service is quick and efficient."

"My kids and I really enjoy going to Cornerstone. The office atmosphere is always upbeat and friendly. The staff is courteous and knowledgeable. I love Dr. Trevino, she is so friendly and easy to talk to. She answered all my questions and is very comfortable and laid back around kids....

"My babies have been going here for years now and they haven't disappointed me yet . They are very knowledgeable and very patient ."

"My 5 year old daughter had to be sedated since she had a lot of work done. I was nervous, but the staff made the two of us feel comfortable, mainly her of course. They kept me informed from beginning to end and they thoroughly explained to me all that...

"They are really good with children's…my daughter loves to come to them"